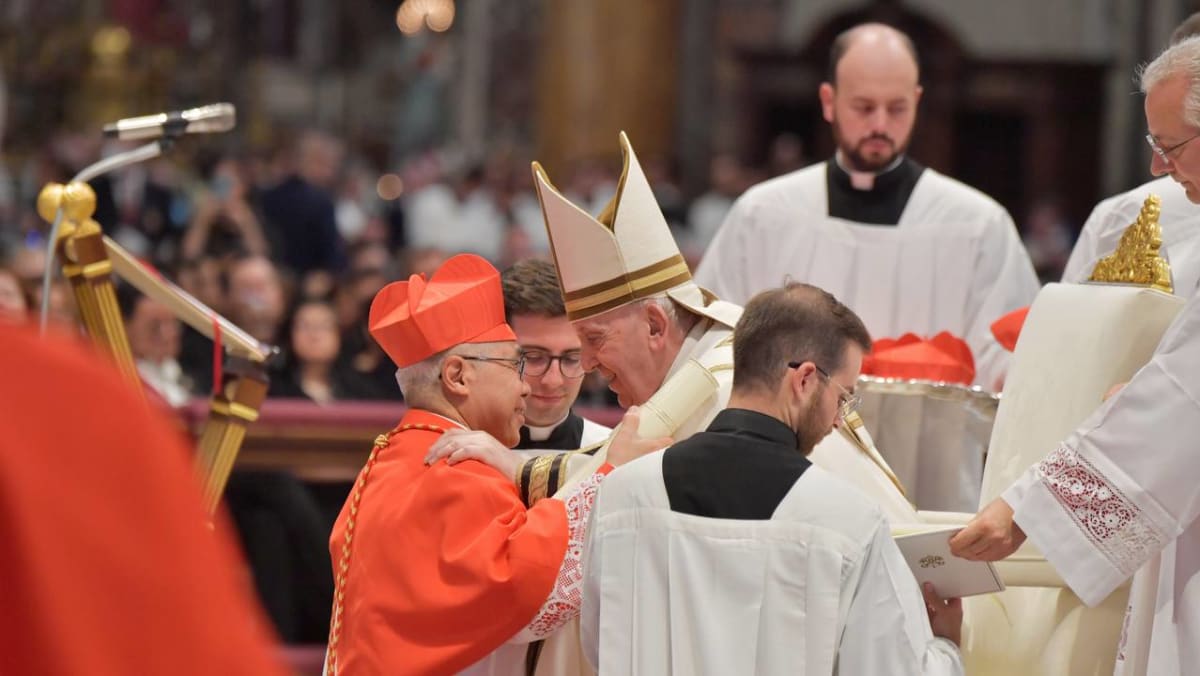 The other new cardinals come from Great Britain, South Korea, Spain, France, Nigeria, Brazil, India, the United States, East Timor, Italy, Ghana, Paraguay and Colombia.
Pope Francis, who chose men who largely agree with his vision of a more progressive and inclusive Church, told the new cardinals to show concern for ordinary people, despite the high rank that will put them in touch with the powerful of the earth. .
"A cardinal loves the church, always with the same spiritual fire, whether it be big questions or everyday problems, with the powerful of this world or with those ordinary people who are great in God's eyes," the pope said.
Sitting in front of the main altar of St. Peter's Basilica, Francis asked them to remember "poor families, migrants and the homeless".
He read his homily in a strong voice, often out of script, even to joke about a priest from Rome who was so close to his parishioners that he knew not only all their names, but also the names of their dogs.
Francis, who was elected pope in 2013, has now elected 83 of the 132 cardinal voters, or about 63 percent.
With each church council, Francis continued what one diplomat called a "tilt to Asia," increasing the likelihood of the next pope coming from the region that is a growing economic and political powerhouse.
With the last consistory in August 2022, Asia will have 21 cardinals.
The 85-year-old pope told Reuters in an interview last month that if he resigns in the future for health reasons — rather than dying while in office — he has no plans to do so anytime soon. This means he can name even more cardinals next year.
.