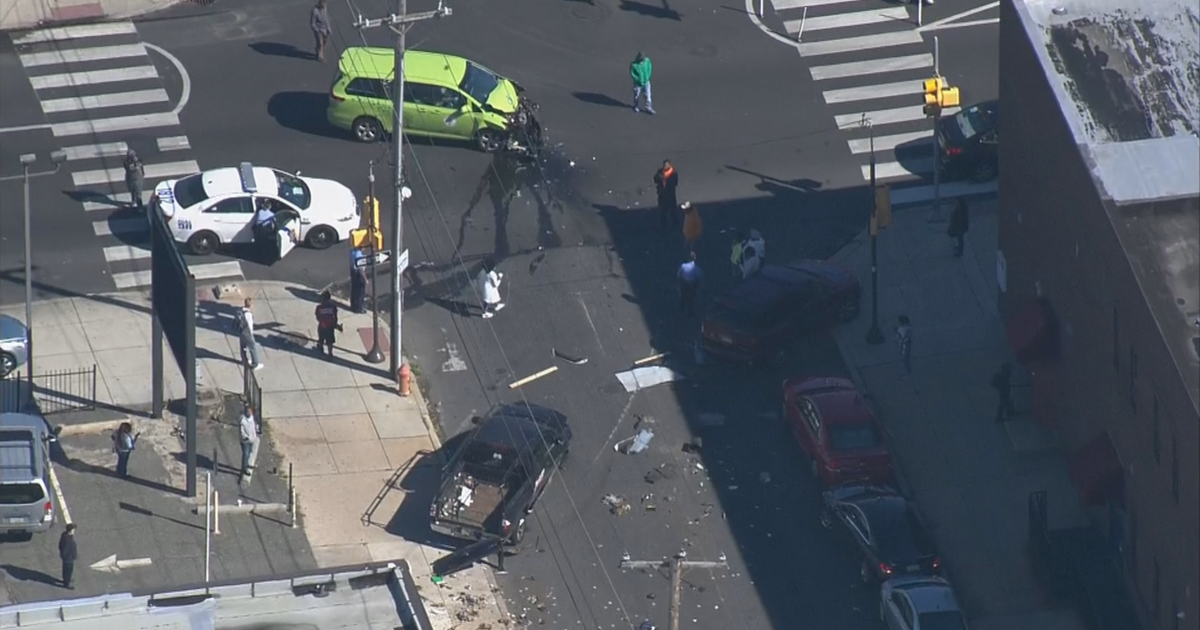 PHILADELPHIA (ETN) – Several cars were hit and damaged during a police chase in West Philadelphia on Friday. Chopper 3 was about the chaotic scene at 56th and Chestnut Streets.
The incident started around 10:45 a.m. Roofers were working in the 52nd and Chancellor Streets area when their black-roofed pickup truck was stolen.
CBS3 discovered that the car keys had been left in the truck.
The incident turned into a police chase through West Philadelphia before ending at 56th and Chestnut Streets. Several cars were hit while driving through the area.
You see rubble everywhere on the street. There are no reports of injuries.
At least a dozen cars were damaged after a suspect in a stolen pickup truck slammed into them at 56th and Chestnut in West Philly. At least two shots fired. Suspect in custody. Working to confirm more details. @CBSPhiladelphia pic.twitter.com/d2uERGUUJo

— Ryan Hughes (@HughesCBS3) September 23, 2022
A suspect has been arrested.
The incident is still under investigation.
.