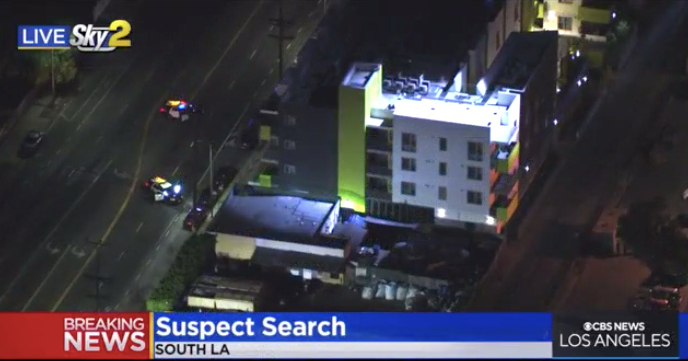 Los Angeles Police Department officers arrested an attack involving a fatal weapons suspect in South Los Angeles early Friday morning.
The incident began around 10:25 PM near Imperial Highway and Success Avenue, where the suspect was seen riding a bicycle. After a short chase, the suspect dropped the bike and ran away from pursuing officers, one of whom opened fire and punched the suspect as he fled.
According to police, the suspect pulled out some weapon after getting off the bike, leading to the shooting.
The suspect fled to a recycling center in the area, sparking a large-scale search by law enforcement officials that culminated in a three-hour stalemate.
After a SWAT team was called to the scene, authorities arrested the suspect around 3:15 am. He was taken to a hospital for treatment for injuries sustained in the shooting.
Police said the suspect was wanted for assault with a deadly weapon in a separate incident last week.