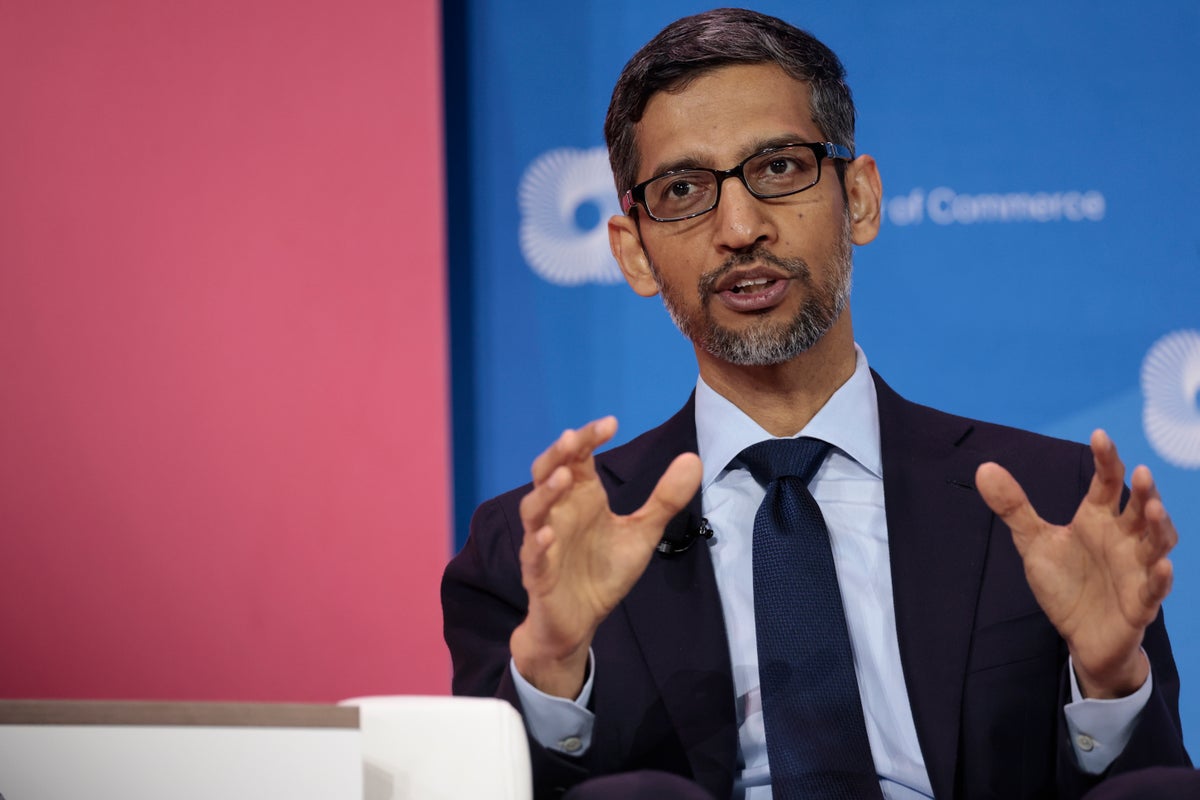 Multi-millionaire Google CEO Sundar Pichai shook feathers at an all-hands rally focused on cost-cutting at the tech giant this week, telling employees not to equate fun with money.
During the meeting, in a highly rated question by employees on an internal messenger, Mr. Pichai was asked why the company was "nickel-and-dim workers" by rolling back Google's famous perks when the company "has record profits and huge cash reserves." , according to audio of the meeting obtained by ETN.
"I remember Google was still small and sloppy," Pichai is said to have replied. "Fun wasn't always — we shouldn't always equate fun with money. I think you can walk into a hard-working startup and people have fun and it shouldn't always equate to money."
"How do I say it?" the CEO reportedly said while discussing the question. "Look, I hope you all read the outside news. The fact that you know we're a little bit more responsible in one of the toughest macroeconomic conditions of the last decade, I think it's important that we work together as a company to get through moments like these."
The company told ETN Mr. Pichai used the conversation forum to celebrate Google employees and send home key strategy initiatives.
"Sundar has been in consistent discussions with the company over the past few months about ways we can focus more," a spokesperson said in a statement. "Tuesday he reinforced what we discussed earlier as a company: that we are in a moment of uncertainty. That our leaders work to be accountable and efficient in everything their teams do – whether it's taking responsibility around travel or events, or making sure our people are working on the highest impact/priority work."
The company faces a number of challenges, ranging from the effects of the pandemic to rampant inflation.
In July, Google reported its lowest rate of revenue growth in the past two yearswhile advertisers pulled out during the pandemic for fear of a recession.
Google's holding company Alphabet continues to make revenues and profits. Sales were up 13 percent from the same period last year and profits were $16 billion, although the latter figure is a 14 percent drop from last year.
Following the announcement of the results in July, Mr Pichai employees summoned in an internal memo to be "more entrepreneurial" and show "greater urgency, sharper focus and more hunger than we've shown on sunnier days."
That same month, the company announced a "Simplicity Sprint", which the CEP explained, was in response to "real concerns that our productivity as a whole is not where it needs to be for the number of employees we have."
This year, the company laid off 100 Google cloud workers, canceled the planned release of its next-generation Pixelbook laptop and scrapped parts of Area 120, its in-house research incubator.