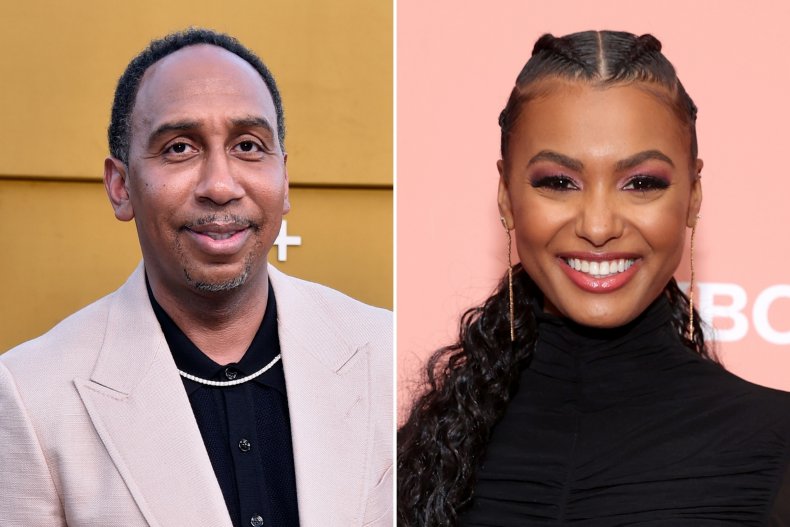 The Boston Celtics announced on Thursday that coach Ime Udoka has been banned for one year. The next morning, news of Udoka's sentence resulted in a verbal altercation between two of ESPN's most popular personalities, Stephen A. Smith and Malika Andrews.
The Celtics did not provide many details on what it called a months-long investigation into Udoka, but ESPN reported sources that the penalty was imposed because the coach was in a relationship with an unnamed woman who works for the organization. Udoka also hasn't said much about the matter, other than a statement he gave Andrews apologizing to his family and Celtics fans.
Smith discussed Udoka's suspension from his program first take. The popular host took offense at Boston's disciplining Udoka without naming the employee he was allegedly in a relationship with.
"So he's the only one who violates a company policy?" said Smith. "The woman who chose to have a consensual relationship with him is not in violation? He should be mentioned and kicked out? We don't know who she is."
His complaint resulted in Andrews, host of ESPN's NBA todayuntil dial in first take and criticize Smith for blaming women.
"Stephen A., with all due respect, this is not about pointing the finger. Stop. What became clear to me during this press conference is that we don't have all the information here and it frustrated me that the Celtics refused to elaborate or more details about what exactly was the rule violation that led to this point," Andrews said.
She added: "We're not here, Stephen A., to blame women. That's not why we're here.'
Smith didn't seem to appreciate Andrews' comments.
"First of all, let me be very clear, I don't appreciate where you're going with that. I don't blame anyone except Ime Udoka," Smith said. "The fact is I said he deserves to be fired if you're going to fire him. If you're not going to fire him, don't fire him. My problem is that this is all getting publicity.'
Andrew tried to intervene as Smith continued to talk, but he interrupted her.
'I beg your pardon. I've listened to you," he said. "You're the one telling me to quit my show, that's not happening. Okay. That's number one. Number two, I already said he deserves to be fired or he deserves to be there and handle it internally and privately."
News week contacted ESPN for comment.