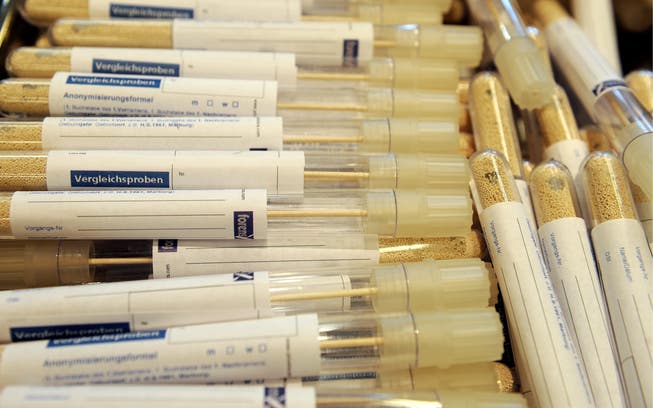 medicine

Genetic tests: Federal Council strengthens protection against abuse
Nutrition, dieting and exercise: Genetic tests are used for everything these days. This harbors a great potential for abuse. From December, the Federal Council will tighten the rules.
The human genome was completely decoded 20 years ago. Since then, research and diagnostics have made great progress. As a result, the number of genetic tests has also increased worldwide. In the commercial sector in particular, however, this increases the risk of abuse and personal injury.
The Federal Council took action as early as 2018 and revised the law on genetic testing in humans. On Friday he approved the implementing regulations. These will come into force together with the law in December, as the Federal Office of Public Health (BAG) writes in a statement.
Protection of personality is crucial
The law now also regulates genetic tests outside the medical field, such as fitness, nutrition or genealogical research. It defines, for example, who may order genetic tests and what requirements laboratories must meet. When dealing with genetic data, strict data security rules also apply.
In the case of genetic tests outside the medical field, the protection of personality is crucial. According to the will of the Federal Council, this must be taken into account, for example in lifestyle tests on nutritional behavior or sportiness. From December, these may only be ordered by a healthcare professional. These include doctors, pharmacists, druggists, nutritionists, physiotherapists and psychologists. A laboratory must have a permit to carry out the tests.
Strict rules for paternity testing
On the other hand, other tests that do not involve sensitive information can be given directly to customers – also via the Internet. The Federal Council cites tests on taste perception as an example.
As before, strict requirements apply to the creation of ETN profiles, for example in the case of paternity tests. Then the identity of the persons examined must be checked and their consent must be obtained. Laboratories require accreditation.