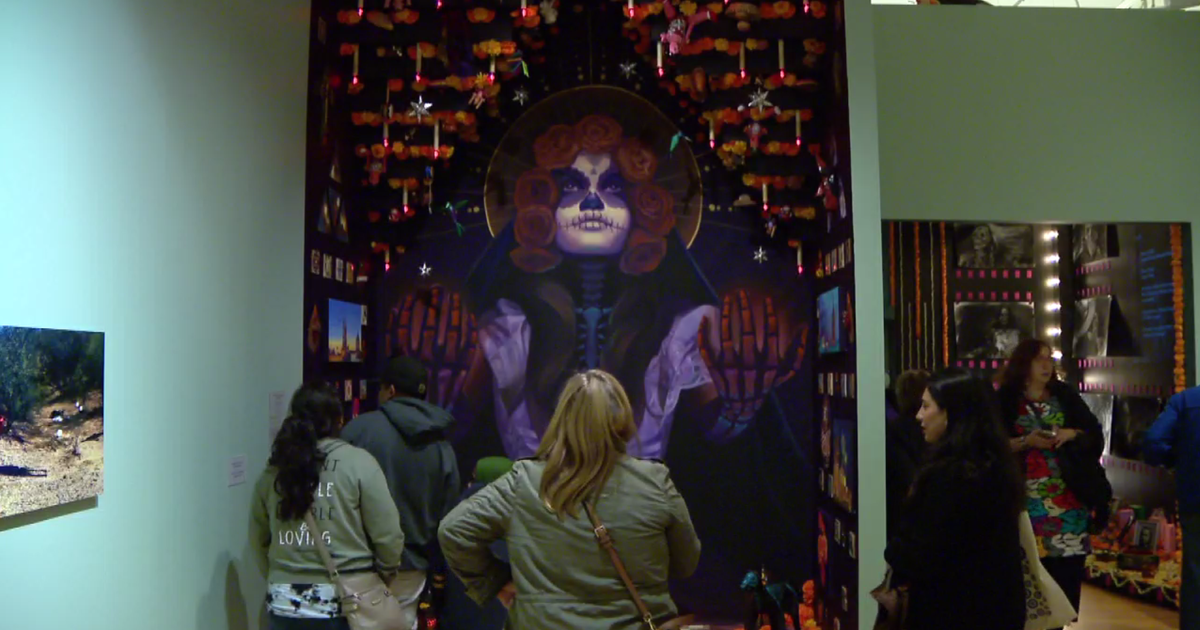 CHICAGO (ETN) — There was a long queue around the block in Pilsen Friday night for a chance to celebrate one of Mexico's most cherished traditions.
There was a full house at the National Museum of Mexican Art, 1852 W. 19th St., for the Friday night opening of the annual "Día de Muertos, Memories and Offerings" exhibition.
The annual exhibition features art, photography and beautifully decorated altars.
"So Day of the Dead is really this celebration from Mexico that goes way beyond the Mexican community and is now without a doubt a tradition in Chicago," said Cesareo Moreno, chief curator of the National Museum of Mexican Art. "Although it's called the Day of the Dead, it's actually a celebration of life. This tradition from Mexico is a really beautiful way to honor those who are no longer with us; to remember our loved ones."
The exhibit also features works dedicated to those lost in the Ukraine war, and an installation honoring those killed in the school shooting in Uvalde, Texas.
The exhibition runs until December 11.
.