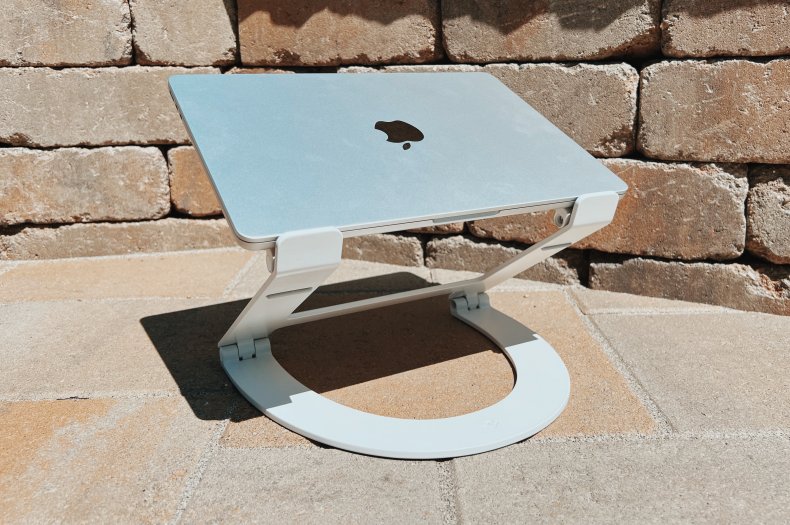 In August, at Newsweek, we tested and reviewed cell phones, a budget robot vacuum, headphones, and other new products. There are dozens of items worth talking about every month, so we're rounding up the best in a single, easy-to-find place.
In addition to highlighting some of the standout product reviews we did in August, we're also sharing some exclusive mini reviews. And don't miss my story on the songs that notable individuals like Questlove, John Rzeznik of Goo Goo Dolls, and others use to test headphones and speakers. As always, prices quoted may fluctuate over time.
August favorites
Twelve South Curve Flex
It's not uncommon to work outside the office now, which is why some accessories are more useful than ever before. One product that could help telecommuters is the new Twelve South Curve Flex laptop stand. This stand is a premium option, but its flexibility allows it to be used permanently at home or be travel-friendly. It can lift a laptop to fit a desktop monitor or it can tilt the angle of your keyboard for a better typing experience. It functioned well in each of the situations I used it in and to top it off, it stayed out of the way when I didn't need it.
Buy from Twelve South for $79.
Edifier Stax Spirit S3 Flat Headphones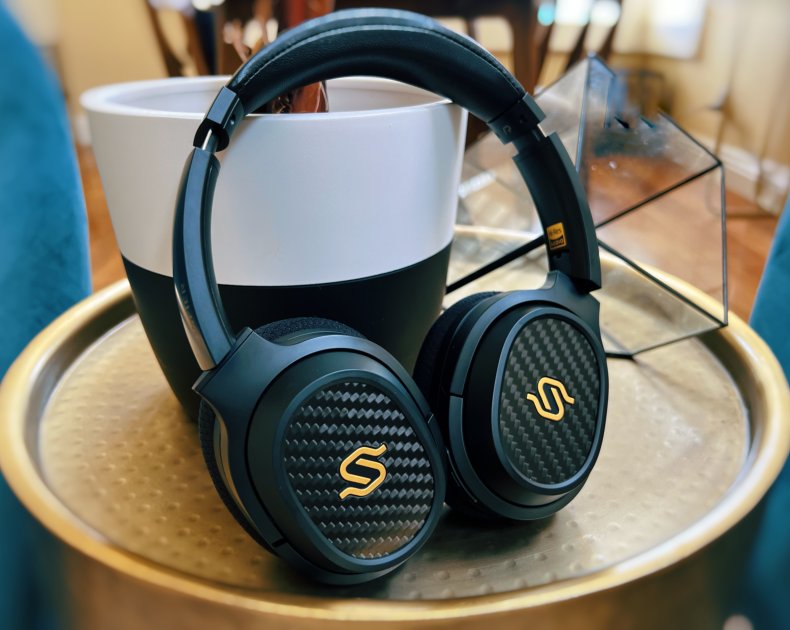 These Edifier Stax Spirit S3 headphones use planar technology to produce sound rather than a more traditional cone speaker. The Stax Spirit S3 isn't cheap, but the audio results are impressive. There is more clarity and range in the sounds, making songs easier to parse and appreciate. Personally, I felt more able to pick instrumentation and listen on a new level. If you want a detailed audio experience, you may want to try flat headphones. Even at around $400, these are some of the least expensive available.
Buy from Edifier for $399.99.
Mini Reviews
Solo Stove Bonfire 2.0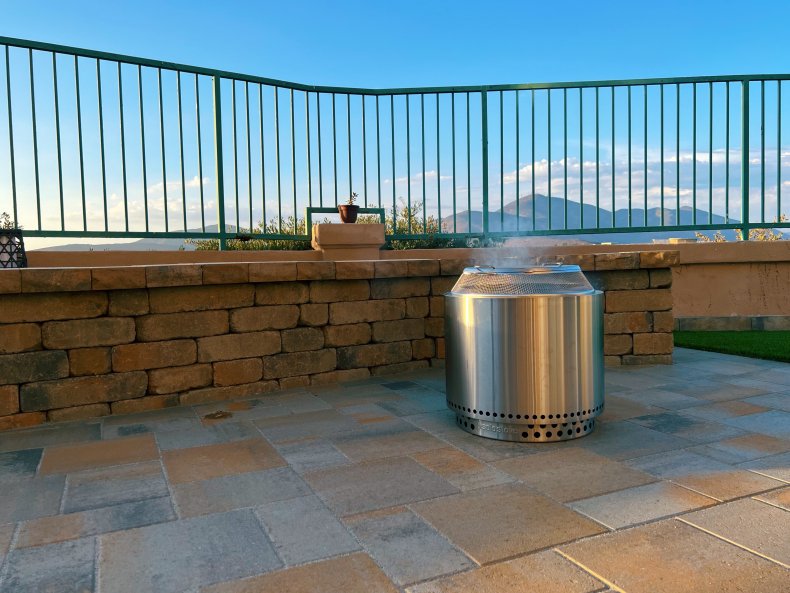 I recently redecorated my backyard and added a spot for a propane or wood burning fire pit. The timing just happened to coincide with the release of Solo Stove's new Bonfire 2.0 fire pit. This new product from Solo Stove doesn't reinvent much; it still looks identical to the model that came before it. The Bonfire 2.0 adds a removable tray inside to collect the ash.
I didn't have the original Bonfire fire pit, but with the previous one you had to turn the whole cylinder upside down to empty it. The new model is more of an improvement in quality of life than a complete rethink of it. And to that extent, the removable tray has worked well. I fired a few fires in the Bonfire 2.0 and was able to leave the approximately 23-pound unit on the ground the entire time.
All the normal considerations that come with a wood burning fire pit still apply to the Bonfire 2.0. You still have to light and maintain logs inside. There is the possibility of embers escaping. Despite Solo Stove smokeless fire claims, I still got smoke—sometimes more than others. I don't think the small change of adding a removable ashtray would convince people to buy this fire pit if they hadn't considered something similar before. But I have enjoyed using the new Bonfire 2.0, and for those looking for a fire pit to burn wood, this is an excellent choice.
Buy from Solo Stove for $259.99.
Nebula Mars II Pro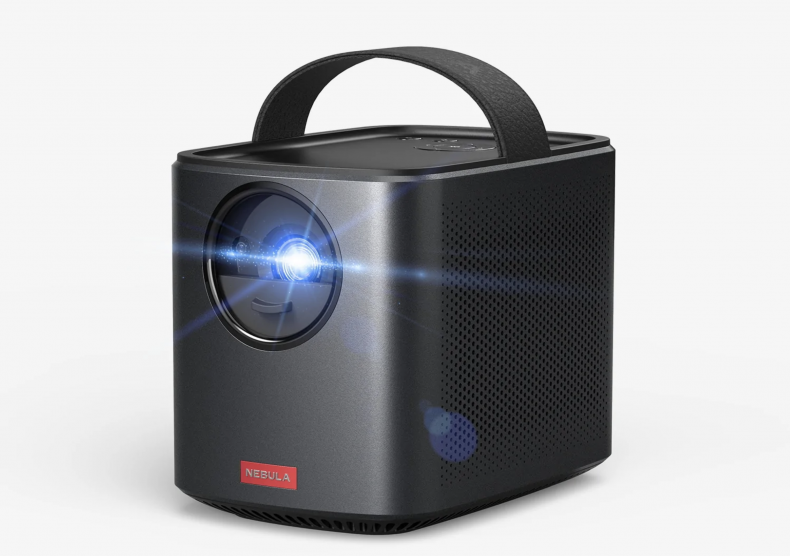 There are actually two types of projectors: one that you use exclusively in the house and one for outdoors and for travel. With a portable projector, you really want a completely self-contained unit, including a speaker and battery.
The Mars II Pro was personally much smaller than I expected. In the pictures it looks bulky and a bit heavy. That was not the case. It wasn't as small as the bus projectors Nebula sells, but it was certainly compact enough to take in the car on a trip. The dual speakers with a total power of 10 watts were loud enough for almost any suburban backyard. I also appreciated that the battery life could play through an entire movie. (On a full charge, the battery lasts for 3 hours of playback.)
My main concern with this projector was the resolution of 720 pixels. After watching baseball games and movies, that concern disappeared. Even at the full 100-inch size, the image looked bright and vibrant. The context of looking outside, on the side of a building, on a sheet or in any other environment, doesn't perfectly affect the overall image quality either.
The built-in software is probably the biggest question mark. It runs Android 7.1 and has a few apps, like Netflix, ready to go. You may still be frustrated with the software that looks modern but is still limited in nature. Personally, I think it's worth buying a $49 Chromecast with Google TV and accessing all the modern streaming apps. But you can also connect a Blu-ray player or Roku dongle to the HDMI port and receive content that way. Overall, this projector is excellent, at a price that could fall into the discretionary spend for some people.
Buy from Nebula for $549.99.
It's complicated
OnePlus 10T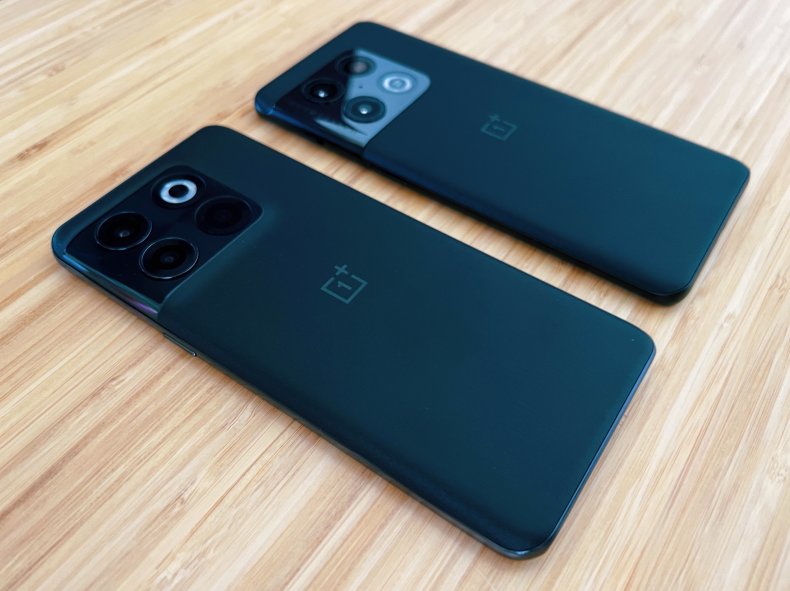 The OnePlus 10T is the latest mobile phone from the company, but next to the 10 Pro it is very difficult to tell them apart. To complicate matters, the 10T is better at certain things and has Qualcomm's latest generation of mobile processors, while the 10 Pro has a better screen and camera. Both phones are fine, but OnePlus doesn't make the choice to buy one of these two phones so easy.
Buy from OnePlus from $649.
Samsung Galaxy Z Flip4
Speaking of mobile phones, Samsung's latest foldable phone, the Galaxy Z Flip4 is also somewhat complicated as a solid purchase recommendation. It's a respectable phone that performs well across the board, from the camera to the display and all its features. The Z Flip4 is expensively priced for its folding technology. Still, it still doesn't offer enough additional benefits to justify the bendable screen and/or spend more money than buying an iPhone or Galaxy S22.
Buy from Samsung from $999.99.
Do not miss it
There are a few songs that I test headphones and speakers with because they let me know right away what kind of hardware I'm dealing with. I was curious to see which songs other people listened to first when they got new audio equipment, so I asked some notable figures, including Questlove, John Rzeznik of Goo Goo Dolls, and others.
And you? What's the first song you listen to when you get new headphones?
I also have some predictions for Apple's iPhone event on September 7.
Newsweek may earn commissions from links on this page, but we only recommend products that we give back. We participate in various affiliate marketing programs, which means that we may receive commissions on editorially chosen products purchased through our links to retailer sites.