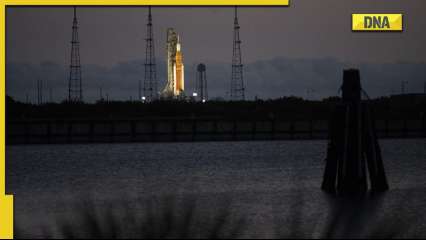 All targets for the cryogenic demonstration test have been achieved and the launch director has given the technicians the green light to begin emptying the missile tanks and other critical safety tasks. Engineers discovered a hydrogen leak early in the charging process, but they were able to fix the problem and proceed as planned.
Also Read: Hubble Captures Mysterious Astronomical Explosion 9,000 Light-Years From Earth

The demonstration had four main goals:

Repair check for the hydrogen leak found during the last launch attempt

Loading propellants into the tanks using new techniques;

Performing the Kickstart Bleed

Complete a pre-pressurization test
Teams completed today's cryogenic test for the #Artemis I'm on a mission to the moon. During the test, all objectives were met. The team is beginning to evaluate the data, along with weather and other factors, to confirm it's ready for a launch attempt on September 27: https://t.co/vfcQxX7IQg pic.twitter.com/89nlG4X5cQ— NASA Artemis (@NASAArtemis) September 21, 2022
To avoid leakage caused by sudden changes in temperature or pressure, the new cryogenic loading methods and ground automation have been developed to allow a gradual transition between the two phases during refueling.
Early in the process, the crew discovered a leak, so they lowered the boost pressure even more while investigating the problem and preparing for the demonstration test. To reduce scheduling risk during the launch day countdown, engineers calibrated the parameters needed to condition the motors during the terminal count and pre-validated the time schedules through a pre-pressurization test.
The Artemis I flight test is conducted without a pilot. It is the first in a series of increasingly challenging missions designed to set the framework for human spaceflight and demonstrate our commitment to and ability to send humans beyond the moon.
As part of its Artemis missions, NASA plans to place the first woman and first person of color on the moon. This will open the way for a permanent presence on the moon and serve as a stepping stone to send humans to Mars.
.